A Brief Recap of the 26th Supply Chain Forum
From April 25–27, nearly 600 supply chain management professionals and students attended the spring Supply Chain Forum, which included networking and recruiting sessions for employers and students, research discussions and panels with industry leaders, and a live podcast recording.
Exclusively organized as a way for partner organizations to access the latest supply chain news and research and connect with the top applied and academic research faculty in North America, the forum occurs twice yearly. The next forum takes place from November 7–9 in Knoxville, Tennessee.
The spring forum included sessions on a variety of supply chain topics, including:
Challenges and trends observed by chief supply chain officers
Evolution of supply chain planning
Collaborative research between faculty and graduate students
Supply chain agility, including meeting the challenge, organizational aspects, and the connection to planning
The unclear path to ally-shoring
Supplier diversity
How supply chain drives competitive advantage
Mega sessions and slide decks from presentations are available for viewing in the Spring 2023 Supply Chain Forum event on the GSCI app. Select the corresponding session to access. Under Resources, you can also download photos from the event.
While much of the content shared during the forum is gated for partner organizations, this year we've written recaps of two of the most popular sessions:
Beyond Supply Chain with Kellie Harper: SCM department head John Bell, who's had a career managing leaders in supply chain and as a lieutenant colonel in the United States Air Force, spoke with Tennessee women's basketball coach Kellie Harper about her philosophy of leadership. Harper, a three-time national champion point guard under Pat Summitt, has led the Lady Vols to two consecutive NCAA Sweet 16 appearances.
"To quote Pat Summit, 'You win in life through people,'" Harper said. "If you don't have the right people, you are not going to win. I am not a micro-manager; I try to be organized with a good structure and accountability. But I've got good people in place. They're able to do their job, and I don't want to get in the way."

Kellie Harper, Women's Basketball Coach
Gen Z is Here. Now What?: Alison Keefe, director of global emerging talent for Smith+Nephew, and SCM career management director Cole Burns deep dive into. Generation Z, helping employers understand more about what their new and future employees value, expect, and how they can effectively retain and support them.
At the event, Barbara Melvin, a 2018 alumna of the Executive MBA for Global Supply Chain, was honored by student leaders from NeXxus, an organization supporting female students in supply chain management. Melvin, the first female president and CEO of the South Carolina Ports Authority, was named the 2023 Outstanding Woman in Supply Chain by the organization.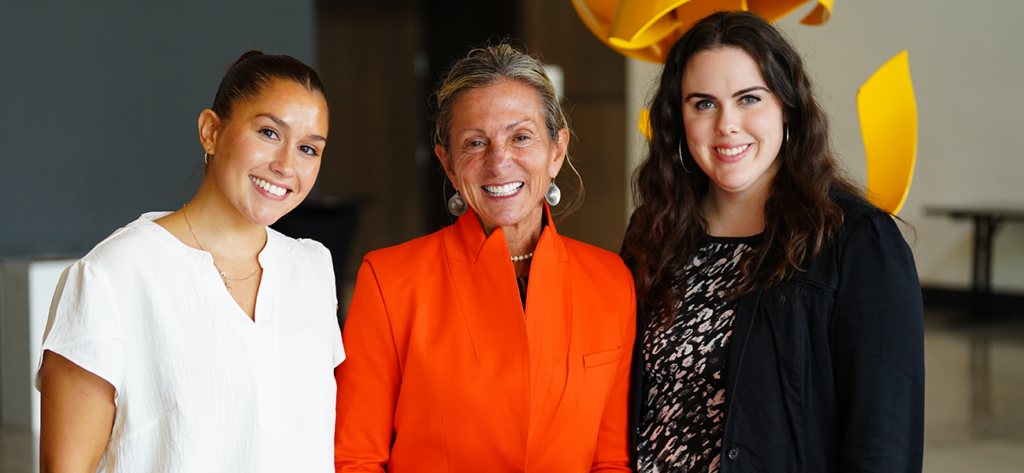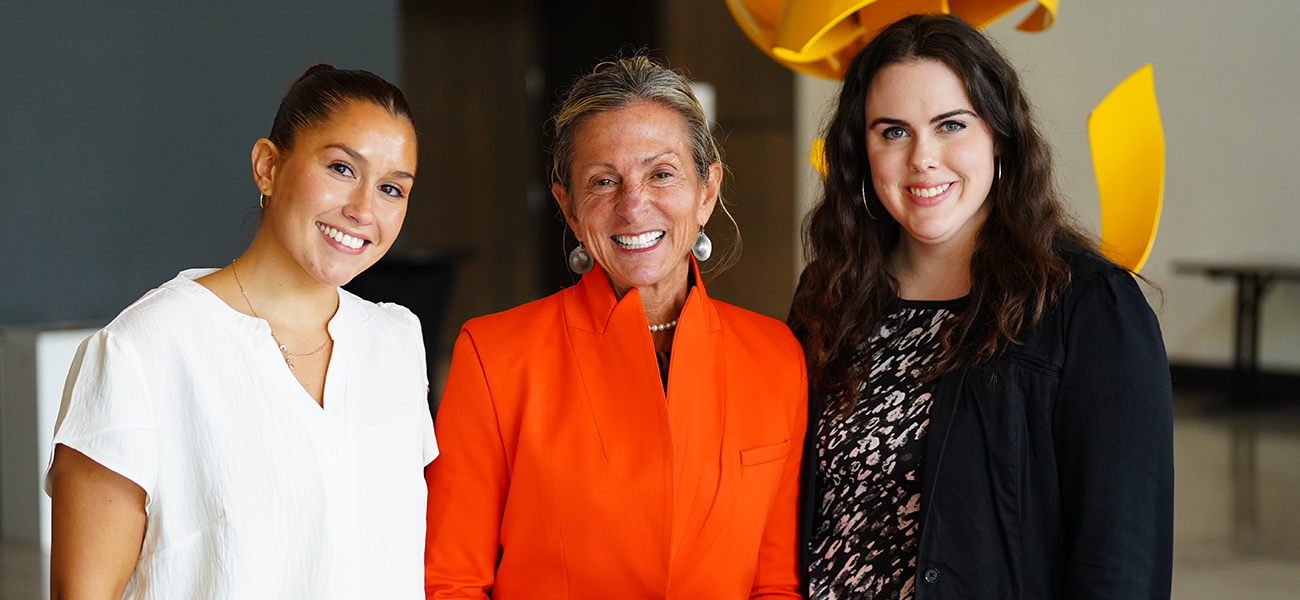 "It is hard to be what you cannot see," Melvin said after receiving the award. "Seeing women excel in the maritime and logistics industry enables future generations to envision themselves excelling in those careers as well. We can lift each other up by encouraging other women to be bold in their careers and bring their ideas to the table."
---
For the first time at a forum, we organized a live podcast recording session, featuring three leaders from Schneider Electric.
Before you leave…
We're always seeking ways to improve the content on offer to our partners. If you attended the forum and enjoyed your experience, visit the app and click on each Agenda item. Once in the session, you are able to rate it using the five-star system and provide additional feedback for our team. It only takes five minutes—let us know how we can offer greater value to you.
If your company is not an SCF partner, contact us to speak with a team member about how they can join. GSCI offers two corporate partnership options and is supported by more than 70 companies of all sizes and a broad spectrum of industries.