Message from the Leadership Team
The University of Tennessee's Global Supply Chain Institute has the privilege of serving as the preeminent global hub responsible for connecting corporate industry leaders, supply chain professionals, researchers and students at all stages of their careers.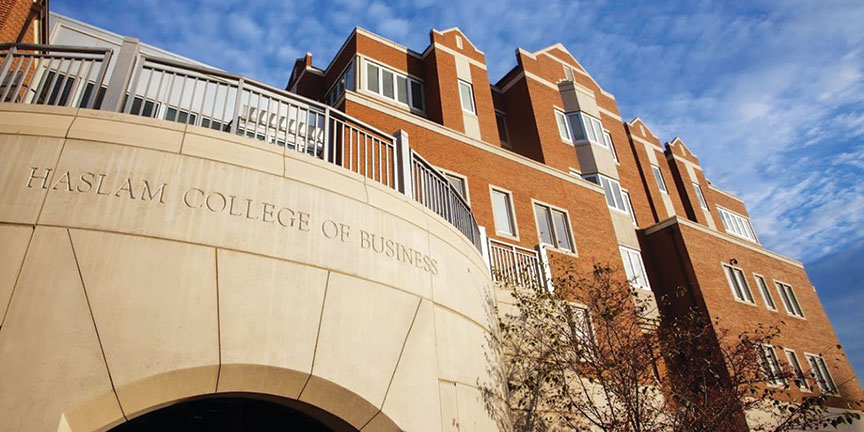 We're proud of our highly ranked programs. Still, we measure ourselves primarily through the practical and relevant impact we have on the hundreds of businesses and the thousands of individuals we interact with through GSCI. Our company relationships with multinational enterprises like FedEx, Nissan, Amazon and Pfizer, alumni who lead many of the top supply chains globally and dozens of faculty members with current and past industry experience allow GSCI to play an integral role in shaping and influencing the supply chain industry's development.
Our partners' vision and influence allow GSCI to have an indelible impact on how corporations and consumers interact and adapt to a professional landscape that is always in flux. Whether you're a corporate executive, hoping to immerse yourself in thought-provoking research and analysis to enhance your organization's supply chain, or an individual practitioner searching for insights and networking opportunities, the Global Supply Chain Institute is an invaluable resource.
We meet professionals' and corporations' needs by plugging partners into a dynamic peer network and supporting them in designing and implementing specific strategies and talent development opportunities for their unique organization's needs. The support we offer to large corporations and high-level executives striving to pursue the best supply chain practice allows their organizations to maximize their industry impact.
We have designed degree and other talent development programs to support and propel the careers of individuals seeking supply chain expertise. GSCI students have access to supply chain expertise straight from those entrenched in the industry and work with globally-ranked supply chain academics who utilize the institute's in-depth supply chain knowledge to engage in industry-leading research.
Whatever your motivation, GSCI will not only instill in you a cutting-edge perspective on how SCM creates value, but it will also build crucial skills and capabilities. By partnering with GSCI, you will connect with industry leaders and others on the journey to shape how the supply chain functions, both within their companies and within the world at large. Just as significantly, you will also add insight to the group, which further advances our field.
In doing so, we hope to help you achieve your goals while simultaneously achieving ours: to nurture innovation and new generations of supply chain leaders.
–The Global Supply Chain Institute Leadership Team