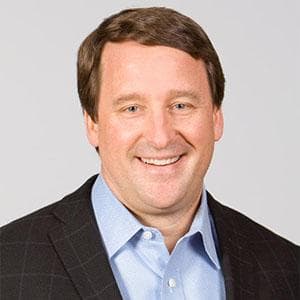 There are very few corporate partners of the University of Tennessee's Global Supply Chain Institute that would not be impacted by a UPS Teamsters strike. UPS delivers 20 million packages per day in the U.S., equating to about 6% of U.S. GDP. The contract between UPS and the Teamsters Union expires on July 31, and negotiations are heating up. I spent 27 years at UPS, leaving as VP of corporate strategy before becoming a UT supply chain professor focused on last-mile logistics. I've summarized answers to the top five questions I've been asked during negotiations.
---
How would a UPS strike impact commerce? 
It will be Groundhog Day, returning to mid-to-late 2020 and 2021. As my colleague and GSCI co-faculty director Tom Goldsby put it, "The python can't swallow the alligator," and that's going to be felt by all of us.
Due to increased demand, Amazon, Walmart, and Target deliveries in urban and suburban areas will slow. But delivery schedules will not be severely compromised if the strike lasts less than two weeks. Rural deliveries will stretch from 2-5 days to two weeks or more. High-value B2B will be prioritized and delivered. Lower-value items or components from Tier 1, 2, and 3 suppliers will be delayed, impacting the manufacturing build-up for the holidays.
What are the odds that the Teamsters will go on strike? 
Despite the heated rhetoric, chances are better than 50/50 for an agreement. Leaders of both organizations know very well that a strike would severely damage each party in the long term.
Unlike the last and only Teamster's UPS strike in 1997, there are many more alternatives in the market:
FedEx and the USPS expanded capacity during the pandemic.
Regional carriers LaserShip and OnTrac have merged to offer coast-to-coast delivery in as little as three days.
DoorDash has a fleet of 6 million drivers, up from 100,000 five years ago.
Amazon, Walmart, and Target account for over 50% of e-commerce shipments in the U.S. Each has developed its own delivery operations, which they have turned into third-party services.
Brick-and-mortar retailers all have a playbook for ship-from-store developed during the pandemic.
Like in 1997, the new union leader was elected based partly on his commitment to taking a hard line with UPS. The Teamsters will surely walk without the wage increases they're looking for. If they do get them, UPS will need to regenerate its innovation and efficiency machine to overcome the margin deterioration. Remember, a big win for the Teamsters at UPS sets the stage for a more significant win next year with the potential unionization of Amazon front-line employees.
What are the Teamsters asking for?
So far, both sides have agreed on 55 non-economic issues. Two key UPS concessions include eliminating the two-tier wage structure that paid part-time drivers $5 less an hour than full-time drivers and an agreement to equip all new package cars with in-cab air conditioning systems after January 1, 2024.
UPS has also agreed to include Martin Luther King Jr. Day as a paid holiday and end forced overtime on drivers' days off. While an agreement on using Personal Vehicle Drivers (PVDs) is still an open question, the most significant issue still on the table pertains to part-time wages.
Why are wages for part-time employees such a big issue for the union?
For perspective, I started as a part-time worker for UPS in 1982 in a small facility in Grants Pass, Oregon. At that time, I started at $8/hourloading and unloading vehicles, washing package cars, and doing anything else they needed me to do. Per the last contract, part-timers today start at $13/hour—a growth rate less than half the inflation rate at a time when part-time crew members at McDonald's in Grants Pass start at $15/hour. The average UPS part-time salary nationwide is about $20/hour. About half of the 330,000 UPS Teamsters are part-time.
In 2021, average wages in the Transportation and Warehouse Industry rose 17.1% (IBISWorld), and many logistics companies struggled to keep employees. FedEx was hit especially hard in its sorting facilities, creating significant service issues. UPS was insulated from these impacts because its front-line employees were under the Teamsters contract. If warehouse workers left UPS for better pay, they would lose their union seniority.
The anomaly of tight capacity during the pandemic that allowed UPS to significantly raise rates without a commensurate increase in cost generated record profits for the company.
If UPS made so much money during the pandemic, why is increasing wages for part-timers such a thorny issue?
To put it bluntly, UPS painted itself into a corner. After achieving record profits in 2021, UPS increased its quarterly dividend by 59% over the last two years from $1.02 at the end of 2021 to $1.62 in February 2023. Wall Street cheered.
This dividend increase equates to an additional $2B+ per year that is no longer available for wage increases or capital expenditures. Sure, UPS could lower its dividend, but that would cause a mass exodus from the stock. Remember what happened to GE?
The Teamsters' wage agreement with ABF—$3.50 now, $6.50 total over five years—may be a benchmark to reach a compromise on part-time wages.
Assuming 165,000 part-time UPS employees work four hours per day for 260 days per year, a $6.50/hour wage increase would cost UPS an extra $1.1B annually. This is slightly more than half the additional payments UPS committed yearly to investors, though it is still a significant chunk of change.
These negotiations will likely come down to the wire. If you haven't already, consider shifting some shipments to alternate parcel carriers. In addition, dust off your pandemic-era workarounds. Look for opportunities to leverage LTL shipments direct to stores and fully utilize ship-from-store capabilities if possible. Hope for the best but prepare for the worst. Oh, and make sure you have plenty of coffee.
Read Amling's latest co-authored white paper with Goldsby, "Last Mile, Reverse Logistics, and the New World Order in E-Commerce Delivery."