A Top Supply Chain University

A Hub for Supply Chain Management Thought Leadership and Talent Development
The University of Tennessee, Knoxville's Haslam College of Business supply chain management programs are consistently ranked among the highest in the nation and the world for their industry-relevant curriculum, innovative research and custom programs.
Value of Supply Chain Industry
The supply chain industry is growing. Logistics in the U.S. alone is a $1.6 trillion industry, representing 8% of U.S. GDP. As the industry grows, the demand for professionals with supply chain degrees continues to expand with 67% of U.S. companies reporting they plan to hire from specialized business master's degrees, with graduates from supply chain management programs being the second most in-demand after graduates in information technology.1
Number of Supply Chain Students at Haslam
Supply chain management is the largest major at the University of Tennessee, Knoxville, with over 1,450 undergraduate SCM students, 550 collaterals and 400+ graduate students.
Rankings
Graduate supply chain program in the U.S. (Gartner, 2022)
Undergraduate supply chain program in the SEC (U.S. News & World Report, 2023)
Online graduate business program for student veterans among public institutions (U.S. News & World Report, 2023)
Globally for custom executive education facilities and program support (Financial Times, 2020)
#1
U.S. EMBA program for overall alumni satisfaction (Financial Times, 2022)
#1
Globally for supply chain research (Transportation Journal, 2018)
Most relevant EMBA worldwide (The Economist, 2018)
Undergraduate supply chain program in the U.S. (Gartner, 2022)
Online graduate business program among public institutions (U.S. News & World Report, 2023)
Undergraduate supply chain program nationally (U.S. News & World Report, 2023)
Graduate supply chain program among public institutions (U.S. News & World Report, 2023 Best Business Schools)
Among public institutions for custom executive education programs (Financial Times, 2020)
The SCM Journal List (University Ranking Reports, 2023)
Graduate supply chain program nationally (U.S. News & World Report, 2023 Best Business Schools)
Undergraduate supply chain program among public institutions (U.S. News & World Report, 2021)
Nationally for custom executive education programs (Financial Times, 2020)
Best online master's degrees in supply chain management (Online Masters Degrees, 2023)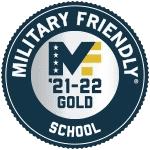 Gold Award for Leading Practices, Outcomes, and Effective Programs (Military Friendly, 2021-2022)