Engage and Explore Your Career

Supply Chain Career Ready Certification
This program offers first- and second-year students an opportunity to learn about supply chain management, develop core technical skills, network with industry professionals, and engage with faculty and staff in the Haslam College of Business.
SCM majors typically begin their major-specific coursework late in their junior year. Through the Career Ready certification, students start learning about the discipline earlier, which allows them to stand out to potential employers. Participants often secure internships ahead of their peers.
The program is self-paced and is free-of-cost to UT students. Our career staff recommends starting over either winter or summer breaks to complete the asynchronous material while not in class.
Benefits include:
Expanding knowledge of supply chain and career opportunities available to you

Building your resume through training on relevant SCM technologies

Exclusive networking opportunity with

Supply Chain Forum

partners and inclusion of your resume in a book sent to corporate partners

Certification badge that can be shared on LinkedIn
Learn more about the Supply Chain Career Ready Certification. If you're ready to sign up, register below.
Certification Modules
Supply Chain 101:

Learn about critical Supply Chain functions and reflect on which areas interest you most.

Supply and Demand Planning

Procurement

Manufacturing

Logistics and Transportation

Supply Chain Consulting

And more!

Technical Skills & Analytics:

Build your SCM skillset with data literacy, coding, and visualization programs that are in high demand with companies.

Data Literacy Essentials and other SAS trainings

SQL Coding

Data Visualization in Power BI or Tableau

Networking & Professional Development:

Expand your professional network through contact with industry professionals and build valuable connections for your future.

Resume Review

Informational Interviews

Elevator Pitches

Career Fair Preparation

SCM Department and Global Supply Chain Institute Engagement:

Engage with UT's Global Supply Chain Institute, faculty, and Supply Chain student organizations.

SCM Student Organizations

Supply Chain Forum

SCM Department Faculty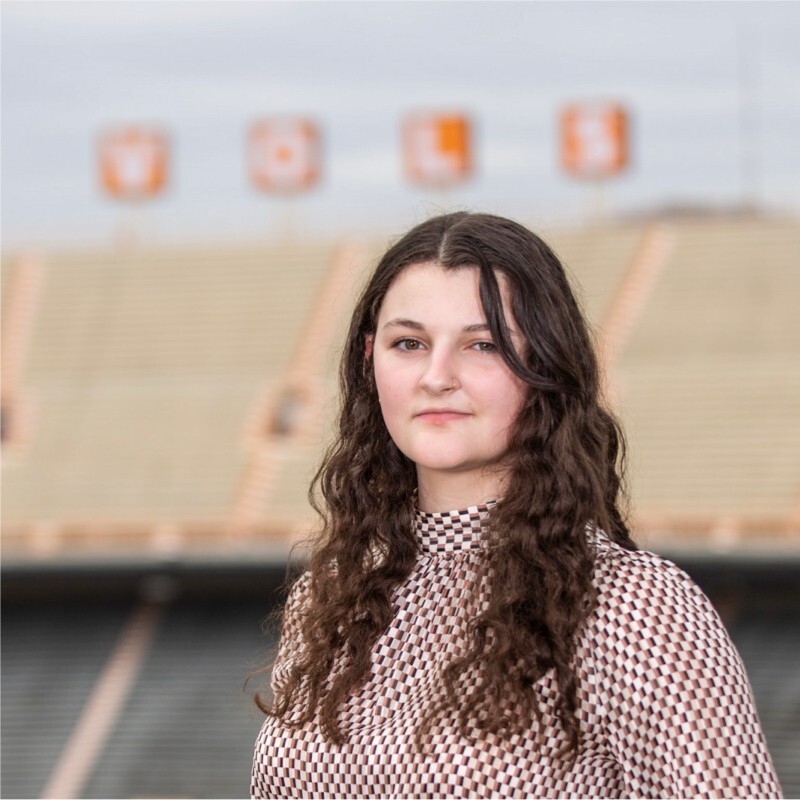 "Through the Supply Chain Career Ready Certification Course, I have developed skills that will set me apart from other potential hires and attend career fairs that have allowed me to talk to well-known companies I can intern with in the future."
– Madelyn Stone, completed Career Ready during her first year at UT
Scholars of Distinction
An undergraduate honors program for top-performing supply chain management majors. While in the program, scholars receive individualized career development assistance and access to unique professional development and networking opportunities through workshops and various events specific to Scholars of Distinction.
Tennessee Association of Supply Chain (TASC)
An organization driven to engage members in real-world simulations, case studies, and engaging topics to develop and improve their supply chain management skills. TASC enables students to network with peers and professionals to learn about opportunities in the field. It also serves as the Council of Supply Chain Management Professionals (CSCMP) student roundtable for UT Knoxville. As such, TASC is dedicated to connecting, educating, and developing the world's next generation of supply chain management professionals.
Supply Chain Automation & Robotics (SCAR)
An organization dedicated to building scaled supply chain components using robotics, automation, coding, and applied principles like collaboration and data collection for process improvements. SCAR focuses on applied learning opportunities, including completing real-world projects with companies and organizing site visits to operations and manufacturing facilities.
Walk-In Wednesday
This recurring event is a weekly drop-in opportunity with career staff and occasional employer partners. Stop by to get help on your resume, interview skills, job search, and more. Snacks are provided. Meet with us from 10 a.m. to noon on Wednesdays during the fall and spring semesters.
SCM Coffee Connects
This program builds community among SCM majors while providing professional development support. Currently, three student-led groups meet bi-weekly for intentional conversations around professional development and student success. Groups are structured around affinity communities, including Black and Latinx students, Asian American and Pacific Islander students, and Military Student Veterans and Spouses. Anyone interested in joining an existing group or creating a new one should contact Tyler Orr.
SCM Insights Programming
Our latest program offers students the opportunity to sign up and be matched with one of our employer partners for career support, including:
Mock interviews

: Practice interviewing while getting feedback from a recruiter or supply chain professional. This will familiarize you with questions and environments and build confidence for future interviews. 

Corporate connections/informational interview

s: Ask a supply chain professional about their career path, their role and company, and receive advice for your own journey.

Job shadowing: Visit a company headquarters, manufacturing facility, distribution center, or other office to get an inside look at the day-to-day work of a supply chain professional. Depending on the partnering company, this could be an hour-long or full-day experience.
Fall Fairs
Supply Chain Management Job and Internship Fair
Meet with the hiring teams at more than 120 companies looking for students to join their workforce. Companies that have previously attended the fair include PepsiCo, Dell Technologies, Amazon, Procter & Gamble (P&G), Walmart, Eastman Chemical Company, Smith+Nephew, Tractor Supply Company, and Kimberly-Clark.
Engineering/STEM Job and Internship Fair
In a world with constantly evolving digital capabilities, science, technology, engineering, and math students are needed in almost every industry. Connect with potential employers looking for STEM students to join their companies.
Business/Retail/Government Job and Internship Virtual Fair
Meet face-to-face with some of the largest companies in the business, retail, and government space to share your resume and have your professional questions answered.Go to Handshake for information about upcoming career fairs.
Spring Fairs
SCM Career Expo
This exclusive career fair is a unique opportunity for SCM majors to meet with employers who are partners of the Supply Chain Forum.
Job and Internship Fair
Meet more than 200 employers from across industries to learn about their companies and current opportunities for jobs and internships. Come ready with a resume and an idea of the types of roles you'd like to learn more about.